Male Liposuction
with Dr. Marwan Khalifeh
Over the past fifteen years, male cosmetic surgery has become much more prominent in the United States due to increasing acceptance that men may have the desire for body modifications in order to attain a specific look they seek. In my practice, which is a practice dedicated to the arts of liposculpture, or body shape modification attained mainly thru the removal (and yes, sometimes addition) of fat, about a third of my patients are men.
Popular Treatment
Areas for Male Smartlipo
When it comes to Smartlipo, the abdomen and flanks are the most popular areas for males. This is followed by the chin area. The male chest region is also popular, however most people benefit from a combined Smartlipo/excisional approach. If you are interested in the chest area, click here for more info.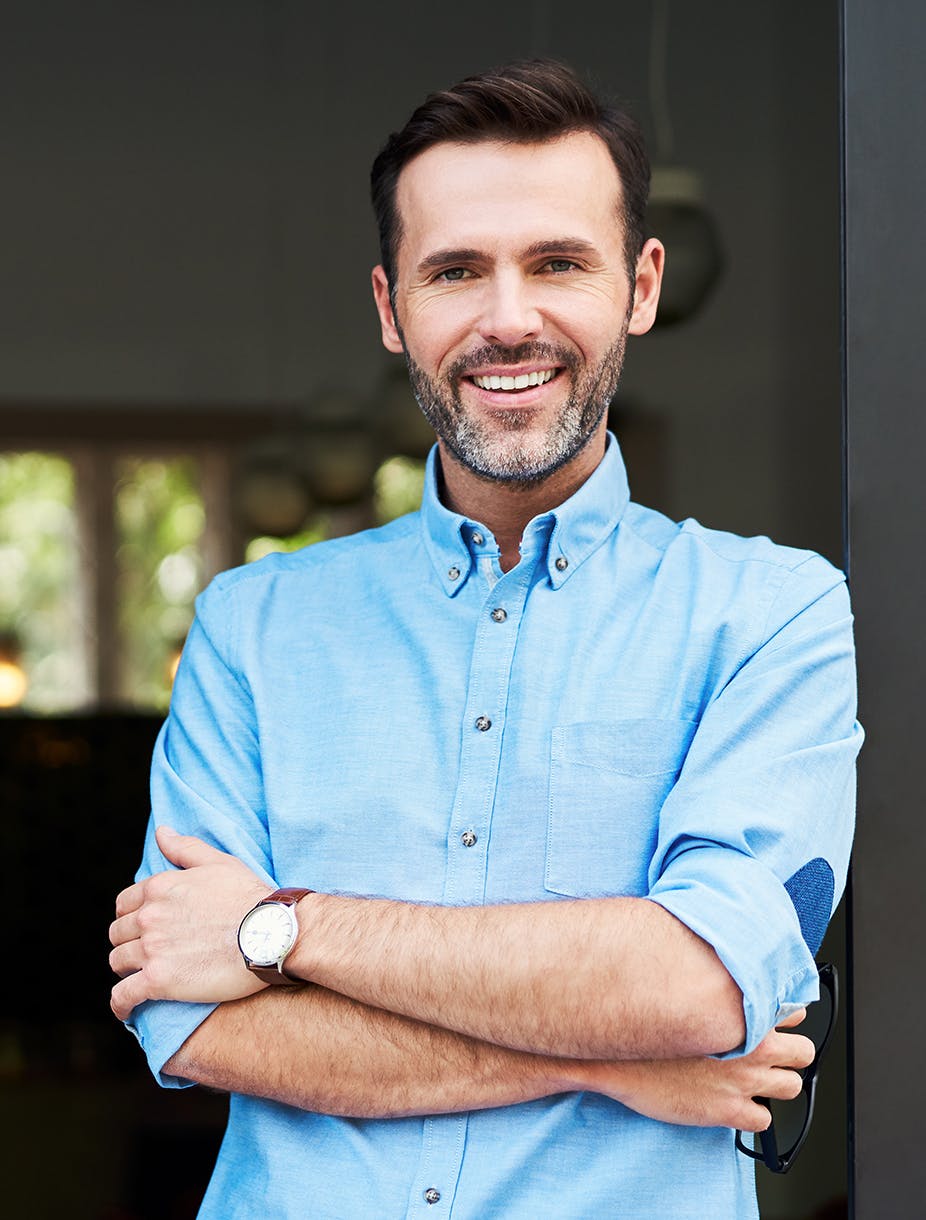 Aesthetics for Male Liposuction
The actual technical details of Smartlipo or liposuction do not differ much between men and women. However, the aesthetics for men do differ from the aesthetic for women. Men in general are looking for more angular lines, i.e., a V-shaped torso, angular chin, etc. In women, we seek to obtain more soft, S-shaped curves. We offer a free consultation for those interested in our male cosmetic procedures. You can call us at (301) 244-0148 or fill out our online form.


Male Liposuction Recovery
Recovery from Smartlipo can be as short as 48 hours for small procedures such as one-region Smartlipo of flanks or abdomen, or as long as five days for more involved procedures. In general, it takes five days to return to soft cardio-type exercise and about three weeks to return to heavier forms of exercise involving muscles near the region treated (such as crunches). Post-op garments are worn, and there are styles made especially for men. Finally, scrotal areas may experience swelling when treating the abdomen. You can take a look at our recovery timeline for more info.
Cost of Male Liposuction
The cost of male liposuction in our Washington, DC region is in line with our competitor's practices. We even have a price match guarantee (please see details) because the expertise of our surgeon scares some patients away who think that we will be much more expensive. What we don't advertise is "teaser" prices that then get inflated with additional fees. Our average male liposuction upper abdomen/lower abdomen, anterior sides patient ends up paying between $5,000-$8,000, depending on promotions are going on at the time. We find that our prices end up being very similar to the one quoted by non-plastic surgeons performing Smartlipo in unaccredited facilities.