Case Study:
Transconjunctival Minimal Scar Repair
Dr. Khalifeh's preferred approach for fixing orbital floor defects is the transconjunctival approach. Here is a case study from one of his patients.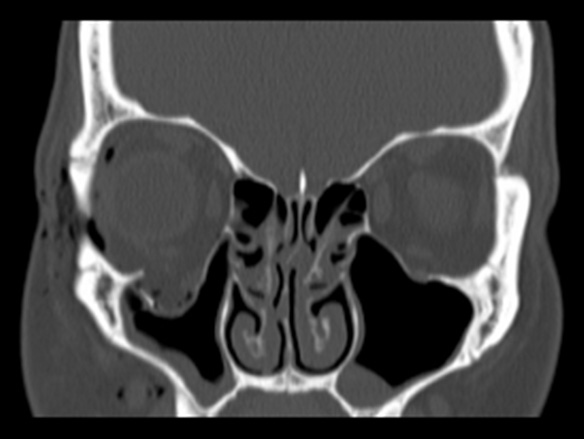 Notice significant enophthalmos (recession of the right eyeball into the maxillary sinus) in this young woman who came to the emergency room after a fall. The CT scan shows a significant orbital floor defect.
From a transconjunctival (through the inner lid) approach, Dr. Khalifeh lifted the contents of the orbit back into position and secured them with an artificial medpore plate with a small screw.
Below you can see the patient when she was admitted, and her results at four weeks.